What does the March 23 zodiac sign mean to you?  On this day, the sharp changes associated with the entry of Mars in the sign of Aries subside. Otherwise, in general, the presence Mars had created violent tendencies in these men and women.
People born on this day have special kind of power and intellectual potential. But they are also very shy and reserved. With a solid, impressive, confident appearance, in an unfamiliar company, they tend to feel insecure. They do not like it when they are assigned the role of a representative or a leader.
They try to stay away, taking the initiative from a safe distance. The professional side of their life is monotonous. It includes rare job changes and slight career growth. By chance, having shown their industriousness and ability to work efficiently, a decent job can be occupied in the specialization of a narrow profile.
In a love relationship, they are at first very shy. 
They are afraid to disappoint their partner. However, time and trusting relationships turn Aries born on March 23 into caring, affectionate, and at the same time, ardent lovers. It may not be evident by a mere glance from an outside perspective but they become magnificent and faithful husbands and wives.
Having gotten married, the family is above all for them. They cannot imagine existence without their loved ones. They adore children. They invest their souls in them and do not hesitate spending a lot of their time, energy, and money on their children. Marital life comes early. All those whose birthday falls on March 23 are aware that love must be with one soul and something that lasts forever. They feel that a good way to strengthen such a relationship is to tie the knot.
They are fans of traveling, making new discoveries, visiting mysterious places, and exploring the new. Despite their modesty, they are attracted to forbidden places, mysterious zones, and exotic lands. The curiosity of these people is unlimited. This makes their life extraordinary and diverse. Thus, they are constantly making changes in the course of their path.
Home, work, and sleep - such a scenario is not for them. Every single day for them should be special in its own way. Despite the uncertainty, when it comes to new experiences, they turn a blind eye to fears and concerns.
If you are Born On March 23, your Zodiac Sign Is Aries
The distinguishing qualities of people born on March 23 under the zodiac sign Aries are - a powerful intellect, ingenuity, prudence, and depth of thought. They are strong-willed and powerful leaders, but the most important asset is their mind, and if they realize how important knowledge and a good education are in life, they can achieve great long-lasting success.
Women born on this day often take the initiative. As a born leader, you are independent and love to lead people or introduce new ideas to them. You are able to offer a unique approach to every problem and give others valuable practical advice.
Those who know you well notice in you a strange mixture of conservatism and radical ideas, but never consider you boring or stupid. Although you enjoy controversy and debate, and you often come out of them as a winner, remember that aggressiveness and unwillingness to compromise do not allow you to achieve the results you are counting on. It may make you feel bigger than others for the moment but it will come at the cost of feeling distanced from them.
Those born on March 23 can often penetrate the thoughts of other people and understanding their needs. So, this makes them good employers. However, they do not tolerate stupidity and at times can be intolerant of other people's mistakes. Interestingly, in doing so, one of your own shortcomings is the belief that you know everything and that you can achieve anything all by yourself. Therefore, sometimes you come across as too arrogant.
Learn to be less condescending and more tolerant, and your chances of success in communicating with people will increase.
If you don't realize how strong your need for self-expression is, you may have a tendency to feel despondent, with sudden mood swings, and bouts of low self-esteem. By learning to trust your intuition, you can develop artistic talent and sturdy business sense.
Until the age of 27, you will lead an active lifestyle and experience an adventure. After 28 years, interest in financial matters will increase and the need for material stability will arise.
This period will continue until about 58 years, after which you will have many new interests and your desire to communicate with people will be aggravated.
What are People Born on March 23 like?
Power is the goal of your aspirations and the source of your pleasure, especially if it is combined with a friendly, but still competitive, exchange of views.
You are ready for intensive and hard work and at times show truly unshakable determination.
But when circumstances permit, you can be a real diplomat. Therefore, learn to choose which of these two approaches is more convenient in each specific situation.
You like to discuss ideas and exchange opinions, but in addition, you still need to learn the art of compromise. This means that in your quest for power, you should not resort to human manipulation.
Outwardly, sometimes you may seem like a cynic or a dictator, but in your heart you are a fighter of injustice - always striving to help your comrades. As a rule, you are conscientious and responsible, but try not to strain much or you run the risk of burning yourself out.
March 23 Born Personality Qualities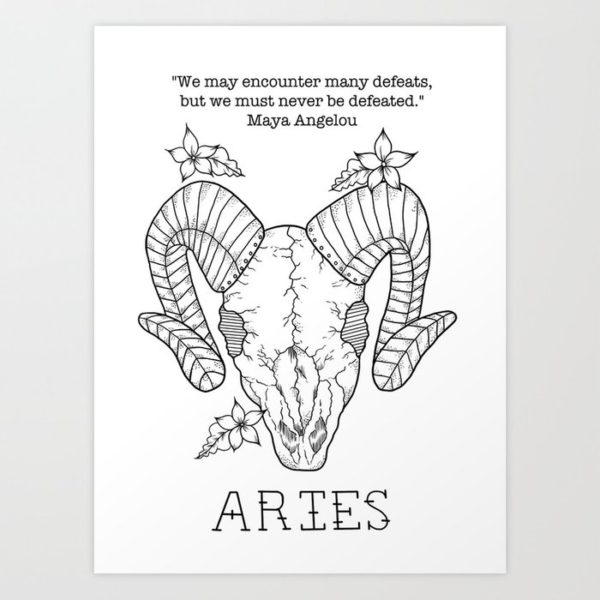 You are Aries, born on March 23, so your leadership talents, willingness to take responsibility and enormous hard work create the prerequisites for you to achieve success in both professional and personal aspects of life.
Your sharp mind and rich imagination prompt you to express yourself effectively in a single word - be it in the written or verbal form. Therefore, you can be attracted by the profession of a lecturer, educator, or a teacher.
On the other hand, natural artistry can lead you into the realm of art. But no matter what career you choose, remember: in order to realize your exceptional potential you need appropriate education and practice.
Love and Partnership Horoscope of March 23 Birth Day
You need a reliable emotional environment, friends, and close people. Being emotionally open and direct, you take great care of others and are ready to do everything for the one you love.
While others acknowledge your strength of belief, beware of being overly presumptuous. Home and family life play a very important role in your life, and you most likely strive for a long and stable relationship in which you will find emotional peace.
The strong practical side of your character will also help you achieve comforts in life.
However, you have a passionate yet inspired nature, and therefore do not let your passions rule you.
An ideal partner for those born on March 23
You can find a partner for a long lasting relationship with people born on the following days.
Love and friendship : January 11, 13, 15, 17, 25, 27, 28; February 9, 11, 13, 23; March 7, 9, 11, 13, 21; April 5, 7, 9, 11, 19; May 3, 5, 7, 9, 17, 31; June 1, 3, 5, 7, 15, 29; July 1, 3, 5, 27, 29, 31; August 1, 2, 3, 11, 25, 27, 29; September 1, 9, 23, 25, 27; October 7, 21, 23, 25; November 5, 19, 21, 23; December 3, 16, 17, 19, 21, 30.
Favorable contacts : January 1, 5, 20; February 3, 18; March 1, 16; 14th of April; 12 May; June 10th; July 8; August 6; 4 September; 2 October.
Mother soul : January 6, 12; February 4, 10; March 2, 8; April 6; May 4th; 2 June.
Fatal attraction : September 24, 25, 26, 27.
Problematic relations : January 6, 22, 24; February 4, 20, 22; March 2, 18, 20; April 16, 18; May 14, 16; June 12, 14; July 10, 12; August 8, 10, 31; September 6, 8, 29; October 4, 6, 27; November 2, 4, 25; December 2, 23, 28.
View Also: