Weekly horoscope and astrology predictions for your zodiac sign! The Horoscope of the Week serves to give you guidance on how to guide your week so that everything goes according to the predictions of the stars.
Since the celestial sphere makes a full revolution in a day, during the day the ascendant passes through all twelve signs of the zodiac, which means that people born on the same day, but at different times, will have different characters, will interact in different ways with the world around them. The planets, their position in the horoscope and the aspects between them, introduce additional adjustments and nuances in this picture of the human character, which makes people with the same ascending sign different from each other.
The weeks follow one another and are not alike. Big surprises or small worries, consult your weekly horoscope to better understand the fate that the planets have in store for you! A new week is coming: how will it go? What does it have in store for you? What will the atmosphere be like at work and at home? Will there be opportunities to seize? How about meeting up? Maybe you will meet the rare pearl? Wondering where to start or about a new friendship? Well, that is for the heart to decide. As for the health, there are nice surprises on the way which may be accompanied with little hassles? Find out what the planets have in store for your zodiac sign this week.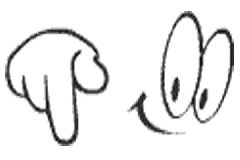 Find out your Horoscope for the week
Here is the weekly prediction for your zodiac sign. Save this page in your favorites and discover what the stars have in store for you each week.