What does the March 22 zodiac sign mean to you? There comes the second day, the first decade of the zodiac sign Aries. On this day, Mars, which entered the cycle of this sign, directs a powerful charge of its tendencies into aspects of the character of the representatives of this sign.
A very twofold influence of the celestial body, which will bring into the life of those whose birthday falls on this date, a number of positive, but at the same time extremely negative moments.
People born on March 22 have incomparable health, strong physique, and high working potential. At the same time, many human feelings are alien to them like: mercy, humanity, sympathy, and compassion. It is impossible to touch them, or make them feel pitied.
Calmness allows you to go to your goal, or simply do the necessary work, despite the suffering that other people can bring. Tears and supplication will not convince them. But when it comes to money and pleasure, Aries born on this day are ready to negotiate.
Avoid serious and long-term relationships. Love is not perceived as a spiritual feeling. In their interpretation, this is all physical, sexual attraction. They do not hide this, therefore the circle of their partners is limited to people who share similar views.
They are cold in marriage. Spend little time at home. Work, business, friends - just not a family. These Aries are faithful servants. In life, they strive to be subordinates of an influential person, who for them is not just an employer, but also a spiritual mentor.
Those born on this day do not like to make important, logical decisions on their own. They faithfully pass this attribute to their patron, whose instructions are law for them. On having felt the taste of power, they gain independence of character and the maturity necessary for making decisions. From that moment, they themselves decide their fate and the fate of others.
People born March 22 have a deep love for money. Positioning material wealth above all, they often live life without knowing true love and friendship. As parents, they take little part in the lives of their children. When they reach middle-aged, they  regret it.
If you are Born On March 22, your Zodiac Sign Is Aries
Those born on March 22 under the sign of the zodiac Aries usually have strong desires and a dynamic character. You are independent, fearless and decisive. You possess strong instincts and have an adventurous disposition. The desire to take initiative on yourself often forces you to experiment with new ideas and to go along unpaved paths.
To succeed, you need motivation, and you usually accept the challenge. You have a powerful vitality in you that often helps you rise above the gray experiences of everyday life.
Featuring a broad outlook and at the same time aggressive nature, in your pursuit of success, you usually show the leader's abilities, idealism and confidence. Nevertheless, you need to get rid of excessive harshness and pickiness in relation to those who have not met your high expectations.
Dreamy and independent, you have far-reaching plans. You are able to initiate new projects and excel at their implementation.
Although you have a strong desire to succeed, try to overcome excessive enthusiasm and dictatorial habits. Because of your restlessness, you may too often change your mind or be upset too much in situations of forced inaction or procrastination.
Getting rid of the tendency to exaggerate, you will learn how to calmly manage your emotions and deal with despondency.
The idealistic side of your nature encourages you to work for the benefit of others. Thanks to your practical skills, ability to quickly understand situations, and good strategic instinct, you can inspire others with your creative ideas. Being a born philanthropist, you are interested in other people's motives, drives, attitudes, and rate of progress. This helps you develop a strong intuition in this area.
At the age of 29, those born on March 22 under the sign of Aries will have the determination to achieve prosperity and material success. You will strive for financial stability or want to become closer to nature. This period will approximately last until the age of 59 years, after which you will increase the need to diversify your interests and a thirst for knowledge will awaken within you.
What are People Born on March 22 like?
At heart you have a strong thirst for love and affection and are ready to reciprocate a sincere feeling.
When you are optimistic and well-disposed, energy beats out of you in an inexhaustible stream; your innate leadership qualities are reinforced by the power of love.
If selfish interests prevail in you, then you can become too emotional and will put pressure on others. By directing your craving for love and recognition into a creative direction - be it art, entertainment, or business - you can get very extraordinary results.
Relations with people are very important for you: this is how you not only get the opportunity to communicate, but also find new paths to success. Since you usually work better when you firmly adhere to your principles and do not feel self-doubt, you should trust your instincts, especially the strategic instincts.
Usually you are active, hardworking, and able to achieve your goals through directness and frankness, but do not forget about the benefits that diplomacy and cooperation can bring.
March 22 Born Work and Vocation
As a courageous, committed, and executive person, you can devote yourself to business — for example, becoming an intermediary, agent, or financial advisor. On the other hand, your identity can find expression in creativity. Combining idealism and practicality, you have the innate qualities of a leader.
You are able to prove yourself in new endeavors and difficult trials, and in business you have the talent to recognize opportunities.
However, it's usually easier for you to help others than to build your own career. Nevertheless, no matter what profession you choose, your talent for communicating with people will bring you great benefit.
March 22 Born Personality Qualities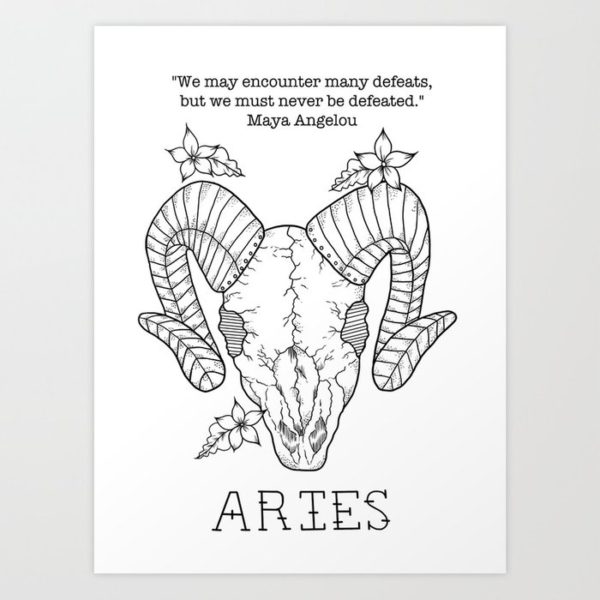 You long for change and cannot be satisfied with the existing situation - whatever it may be. This means that you are prone to emotional uncertainty: you often get confused about who you really need.
Apparently, a partner who is able to arouse your constant interest and bring variety and stimulating ideas to your life is better for you. The idea of ​​possible limitations is not pleasant to you, therefore it is difficult for you to devote yourself to someone alone and create a family home.
Nevertheless, you are enthusiastic, attractive and friendly, you have many friends and no problem in attracting people.
If you more carefully choose reliable friends or partners, then your life will become more calm and harmonious in the field of personal relations.
An ideal partner for those born on March 22
Emotional satisfaction and emotional closeness can give you a person born on one of the following days.
Love and friendship





 : January 14, 15, 24, 31; February 12, 22, 29; March 10, 20, 27; April 8, 9, 18, 25; May 6, 16, 23, 30; June 4, 14, 21, 28, 30; July 2, 12, 19, 26, 28, 30; August 10, 17, 24, 26, 28; September 8, 15, 22, 24, 26; October 6, 13, 20, 22, 24; November 4, 11, 18, 20, 22, 28; December 2, 9, 16, 18, 20, 26, 29, 30.
Favorable contacts : January 5, 22, 30; February 3, 20, 28; 1.18, March 26; April 16, 24; May 14, 22; June 12, 20; July 10, 18, 29; August 8, 16, 26, 31; September 6, 14, 25, 29; October 4, 12, 23, 27; November 2, 10, 21, 25; December 9, 19, 23.
Mother soul : January 25; February 23; 21 March; April 19; May 17; June 15th; July 13; 11th August; 9th of September; October 7th; November 5; December 3, 4, 30.
Fatal Attraction : January 12; February 10; March 8; April 6; May 4th; 2 June; September 24, 25, 26, 27; October 4, 10; November 28; December 6.
Problematic relations : January 16, 21; February 14, 19; March 12, 17, 30; April 10, 15, 28; May 8, 13, 26; June 6, 11, 24; July 4, 9, 22; August 2, 7, 20; September 5, 18; October 3, 16; November 1, 14; December 12.
View Also: